Big Ass Fans from Carolina Handling Help Beat the Heat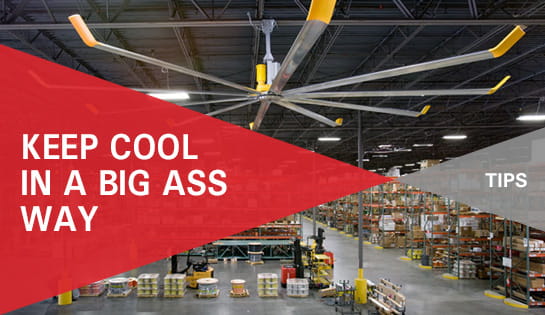 As temps soar outside, your warehouse is heating up, too. But cranking the AC may not be the best solution.

Discover how High Volume, Low Speed (HVLS) fans can cool it down, improve airflow, and reduce energy costs.
The costs of an overheated warehouse (it's not just your AC bill)
Of course, turning up the AC is an obvious cost of trying to regulate the temperature in a warm warehouse. In fact, air conditioning accounts for 10-25% of most business' summertime energy use.
But that's not the only area where your profits can take a hit. Studies show that productivity begins to decrease by about 1% for every degree the temperature in your warehouse rises above 77°F. This can result in a less efficient workforce, and even missed days of work.
What you can do
Even the best HVAC system has limitations–namely, air stratification. This naturally occurring, air layering effect allows large air pockets with different core temperatures to remain intact, whether your HVAC system is running or not. It's the reason why a lower floor in a building can be considerably cooler than a higher floor.
But fortunately, there's a solution: HVLS fans. These types of fans rely on size (they can be up to 24 feet in diameter) rather than speed to move large amounts of air efficiently and quietly, to immediately cool down hot spaces.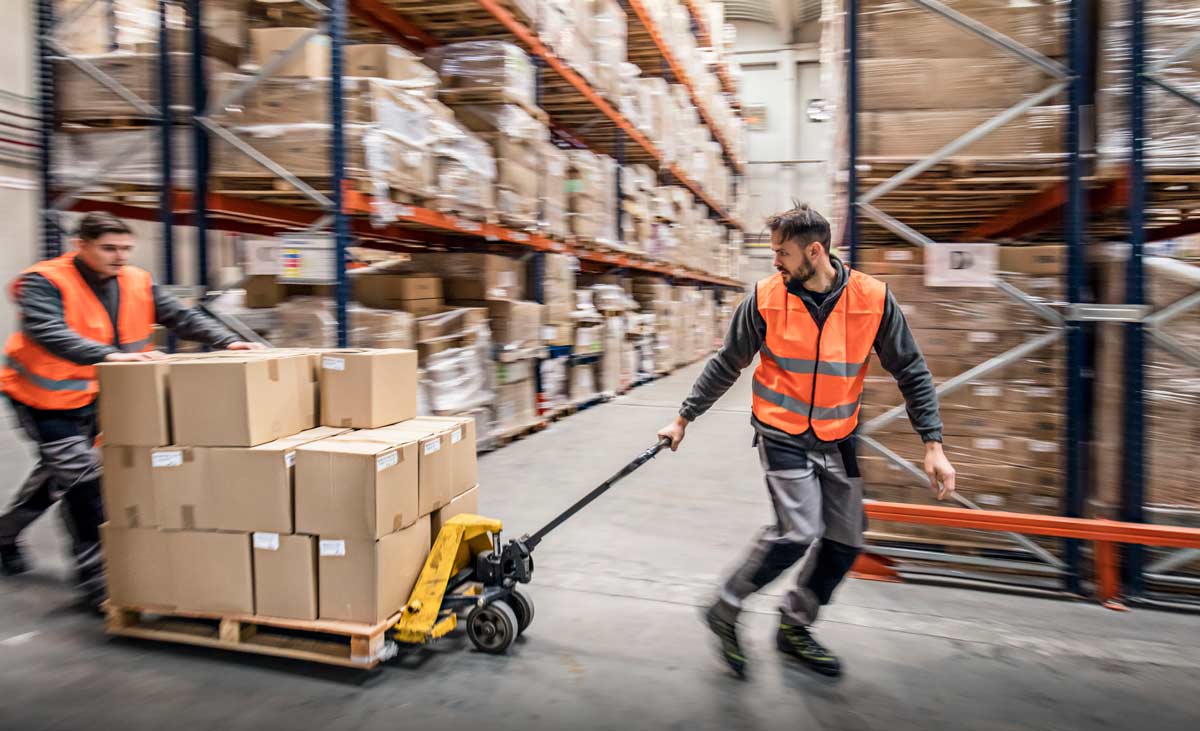 The benefits of HVLS fans
The biggest benefits? Cost effectiveness and flexibility. HVLS fans improve the efficiency and effectiveness of your AC by:

Letting you raise your thermostat a few degrees. HVLS fans provide energy-efficient cooling that helps you stay just as comfortable. For every degree you raise your thermostat, you can save 3–6% on cooling costs.
Mixing stagnant or stratified air, creating a more uniform air temperature. This provides a more accurate thermostat reading for the actual temperature in your space.
Allowing employees to adjust fan speed (instead of thermostat temperature) to customize their workspace cooling to their specific needs.
Additional benefits: HVLS fans use ¾- to 2-hp motors, and consume power at a fraction of the cost of multiple small ceiling fans. They even help regulate warehouse temperature in the winter by pushing hot air down to the work floor.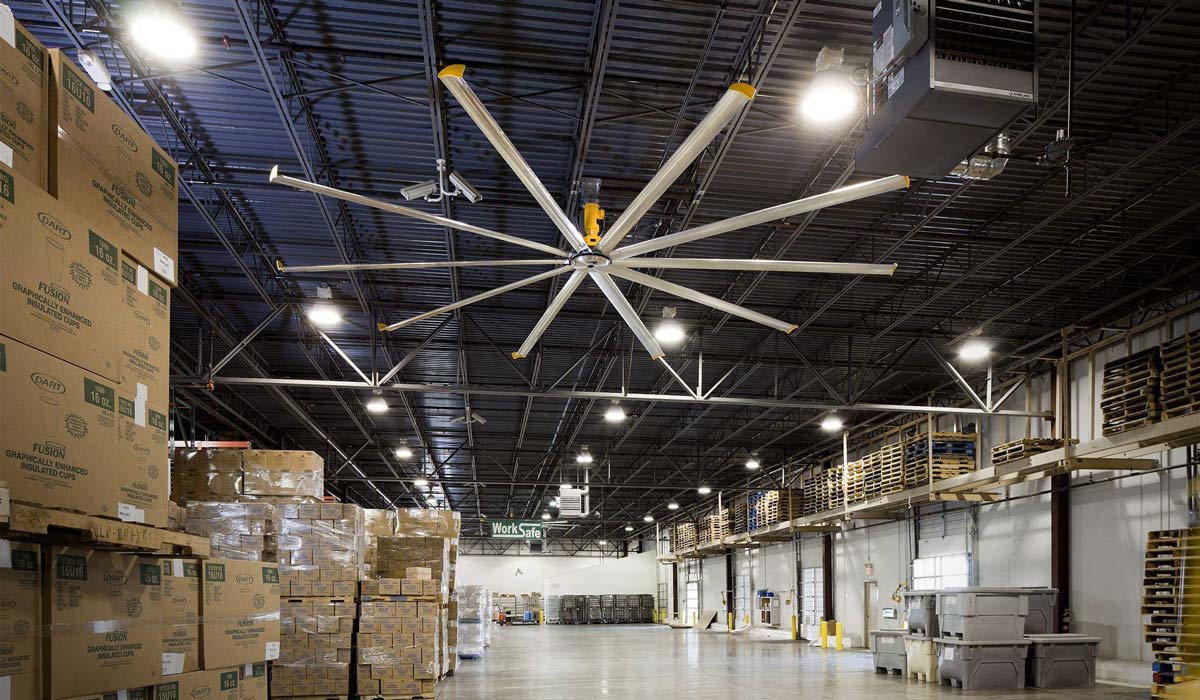 Check out our Big Ass HVLS fans
Carolina Handling is a certified representative of Big Ass Fans, the industry leader in industrial, commercial, and residential fans. From powerful ceiling fans and portable floor fans to wall-mounted swivel fans and custom designs, Big Ass Fans has the solution you need.

So, take a look at our selection of BAF solutions and get in touch with us to learn more about how to keep your facility cool and your people happy.