Carolina Handling Hosts Sales Kickoff and Awards Banquet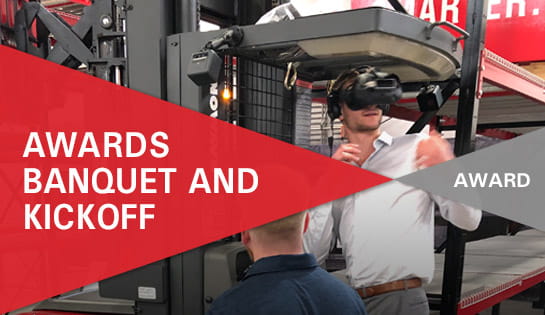 Carolina Handling hosted its annual Sales Awards Banquet to celebrate our success over the past year.

Then we looked to the future of our company and the material handling industry at our Sales Kickoff meeting.
Moving Forward Into A New Year
Earlier this month, Carolina Handling hosted our annual Sales Kickoff meeting and Sales Awards Banquet.
These events are held to celebrate our Sales Team's successes and recognize exemplary performance in achievement of our business goals and serving our customers.
It was a record year on multiple fronts for our company, and our Sales Team's tremendous efforts had a lot to do with those achievements.
During the kickoff, our Sales Team notably got to experience a showcase of a few our exciting cutting edge innovations in the Material Handling industry, including: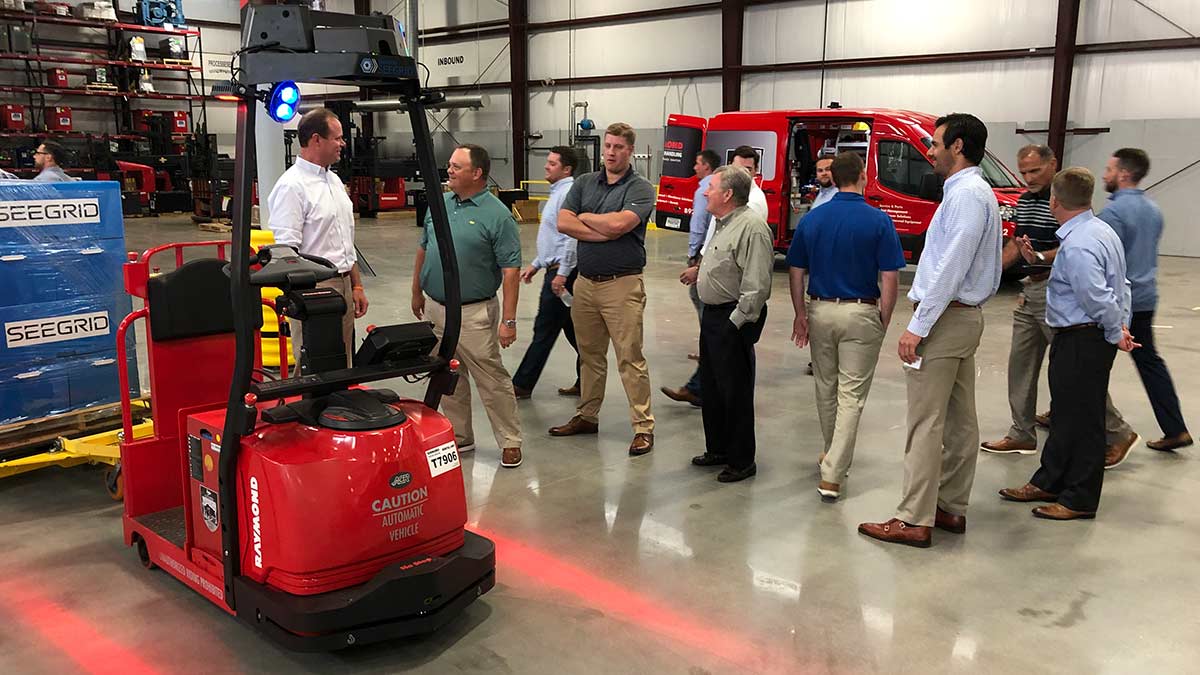 At our Sales Banquet, dinner and cocktails were provided as awards were given to our top performers. Also, new members joining our perennial performers club were announced.
We wanted to show appreciation to our Sales Team for all they do day in and day out. The coming year offers plenty of opportunities for Carolina Handling, and we cannot wait to see all the accomplishments this team will continue to achieve.
Interested in joining our Sales Team? Check out the benefits and open positions in your area on our Careers page.