With an intelligent and ergonomic design, the 8210 motorized pallet jack is ideal for retail store, wholesale delivery and food processing applications as well as for navigating in tight, congested areas.

• Battery: 24 volt
• Capacity: 4,500 lbs.
• Frame Width: 28 in. overall width
• Power System: AC traction control

Get the Job Done with Smarter Features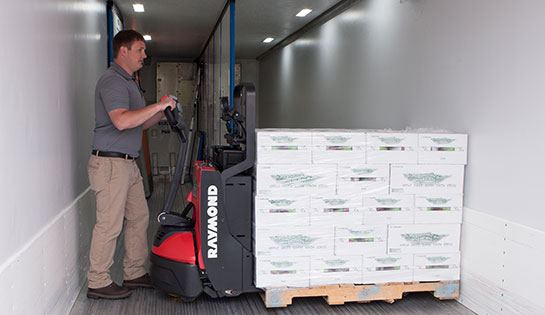 SUPERIOR MANEUVERABILITY
Our exclusive Click2Creep feature automatically reduces travel speed and allows operation with the tiller tucked tightly to the tractor – providing superior maneuverability with slower, controlled speed.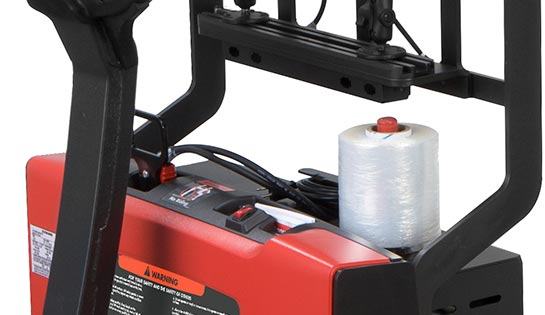 ELECTRIC BRAKE RELEASE
This feature allows release of the electric brake during low battery conditions. No need to remove covers. Truck still retains braking ability when the handle is in the brake or up position.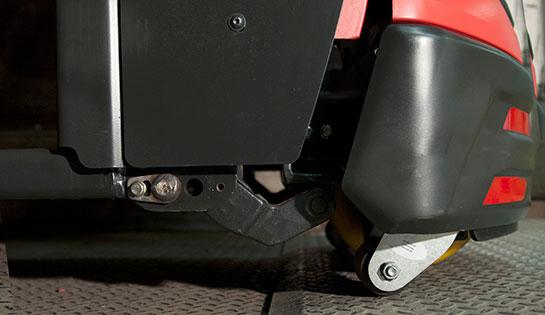 PREVENT UNNECESSARY WEAR
Our unique Lift and Go programmable feature trains operators to travel with forks elevated to prevent unnecessary contact and wear.
PREVENT UNAUTHORIZED USAGE
The optional Electronic Pin Code Pad provides secure access for operation and helps to prevent unauthorized usage and theft.
New and Used Pallet Jacks for Sale
Electric Pallet Jack for Sale

As a Raymond Authorized Solutions and Support Center, we offer customers the flexibility to grow or move locations nationwide while maintaining our same high levels of service and support. If you're interested in purchasing the 8210 pallet jack, or if you would like to request a quote or product information, please complete the form below.

Pallet Jack Rental

Forklift rentals are an economical way to try out new equipment, reduce capital expenditures, or cover short-term or seasonal needs. We offer the largest fleet of pallet jack and forklift rentals in the Southeast to meet the demands of your business, and ensure that you can keep product moving at the level you need to compete in today's market.

Used Electric Pallet Jacks

Fill in your fleet or ramp up for your busy season with used electric pallet jacks, forklifts, and other warehouse equipment from Carolina Handling. Our heavy-duty 8000 Series electric pallet jacks provide versatile horizontal transport, dock and order picking capabilities while standing up to the demands of tough applications.