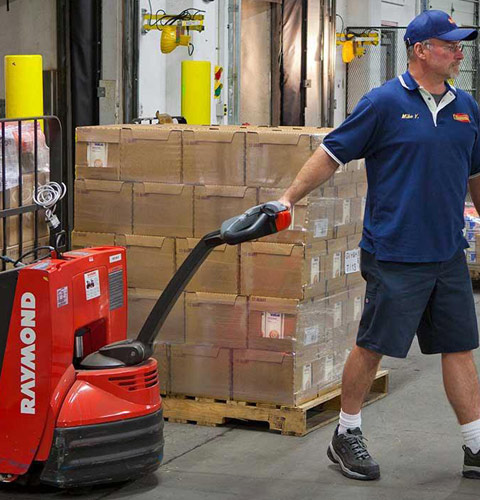 Electric Pallet Jacks from Carolina Handling
Raymond electric pallet trucks are built to meet your delivery, order picking, and horizontal transport needs. Whether you're looking for a walkie powered pallet jack, rider pallet jack or low-level order picker, these durable and ergonomic trucks are designed to withstand the harshest applications.
Let's Talk Pallet Trucks
Interested in a quote, demonstration or more information on Raymond pallet jacks? Complete the contact form below and a Carolina Handling Associate will get in touch with you right away.
You May Also Like: