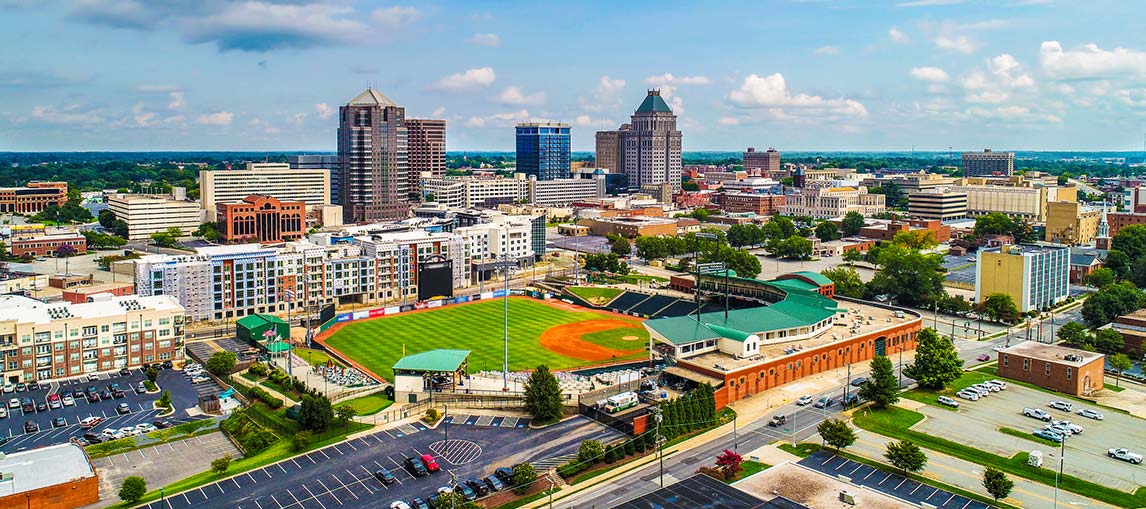 Serving Greensboro and Beyond

Carolina Handling has been servicing forklifts in Greensboro for many years. In fact, we're the exclusive Raymond Sales & Service Center for all of North Carolina. Our Field Techs are located throughout the state, with a 1.1 hour average response time for breakdowns.

We service all makes and models of forklifts, from our own candy red Raymonds, to all those other brands and colors we come across. No judgements here, friends.
Are your forklift operators causing damage to racking and products? Do you want to know if your instructors are giving out the right information? We offer comprehensive training for operators, supervisors, technicians, and even your office employees. Our training programs are OSHA compliant and led by Raymond certified techs. Get in touch with us today to learn more.

As the exclusive Raymond Sales & Service Center in North Carolina, we have the largest inventory of new, used, and for rent forklifts in Greensboro. Need new equipment for your warehouse? We've got what you need. Looking for a deal on a used forklift? We can help. In the market for short or longterm rentals? Our Rental Team has the right equipment for your needs.

Providing excellent forklift service in Greensboro and beyond is what has helped us grow from just a handful of folks back in 1966 to a company of 550+ Associates today. Our Field Techs are Raymond certified and work on all makes and models of forklifts, swing reaches, and more. If it's a key component of your operation, our experienced techs can service it.
Let's Talk Greensboro Forklifts
Need to talk to a Carolina Handling representative about sales, service, or training in Greensboro? Fill out the form below and we'll get in touch with you ASAP.