Carolina Handling Rises to #41 on List of Top NC Companies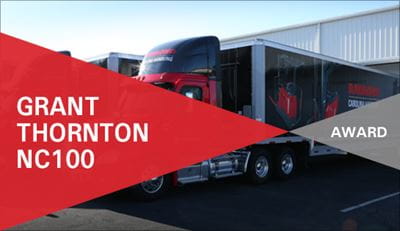 We're proud to have made the Grant Thornton North Carolina 100® (NC100) list, which honors top private companies in North Carolina.

And we've climbed the charts once again—rising six spots from last year to number #41.
A history of success and growth
While we've spent many consecutive years on the NC100, we're not ones to rest on our laurels. Not only did we make the list agin this year, but our rank continues to climb. We jumped six spots from last year, rising from #47 to #41.
Our expert Associates receive more training and development on a per-person basis than any other material handling supplier in the country. We couple this with an ever-evolving offering of products and services to help ensure we're always working toward meeting your needs—and maintaining our status as one of the most trusted material handling dealerships in the Southeast region.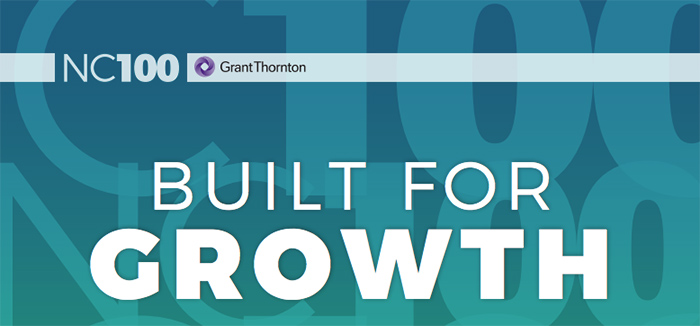 About the NC100
Since 1984, the NC100 has celebrated North Carolina's top privately held companies. These include everything from family-owned businesses to large corporations.

"We created the NC100 program 33 years ago to highlight the unbelievable talent and innovation happening with North Carolina companies," said Dave Wedding, Charlotte-based managing partner for the Southeast region at Grant Thornton LLP.

"We've seen tremendous growth and change in our state since then, and the companies on this list are often the initiators of that progress, something we want and need to celebrate."
How honorees are selected
Grant Thornton LLP compiles the annual NC100 list. They partner with Business North Carolina magazine, which publishes the list in the magazine's October edition.

Companies apply to the list voluntarily, and are selected and ranked based on their revenue from the previous fiscal year.

To be considered, companies must be headquartered in North Carolina and not have publicly traded stock. However, companies owned by private equity are permitted. Corporate subsidiaries, nonprofits, financial services companies, and health care providers such as hospitals are not eligible.
About Grant Thornton
Founded in Chicago in 1924, Grant Thornton LLP is the U.S. member firm of Grant Thornton International Ltd, one of the world's leading organizations of independent audit, tax, and advisory firms.