​Improve Operations with iWAREHOUSE Evolution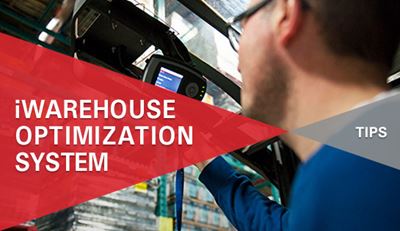 As you're likely well aware, no two warehouses are the same. And often, the operational needs within your warehouse change, too.

That's where iWAREHOUSE Evolution from Raymond can help.
How does iWAREHOUSE Evolution work?
iWAREHOUSE Evolution provides a single, scalable platform with capabilities you can customize to your specific needs. It provides critical, real-time data about your entire fleet, which you can access anytime, anywhere through a single portal from a web-enabled device.
Other features include:
Subscription billing: Only subscribe to the capabilities you want. You can quickly and seamlessly add functionality as needed. Your entire iWAREHOUSE system can be bundled into one easy monthly payment for hardware, software, and services.


Compatibility with mixed fleets: iWAREHOUSE Evolution is compatible with hundreds of makes and models of powered industrial vehicles, and works with any size fleet across single or multiple facilities.


Texting: Managers can send messages to operators on vehicles. Operators can reply quickly (and safely) to managers with pre-programmed responses via the intuitive, full-color, touch screen display.


International capability: iWAREHOUSE Evolution is certified for use in the United States, Canada, and the European Union.


5GHz compatible: Get the option to choose a different wireless network if 2.4 GHz is crowded.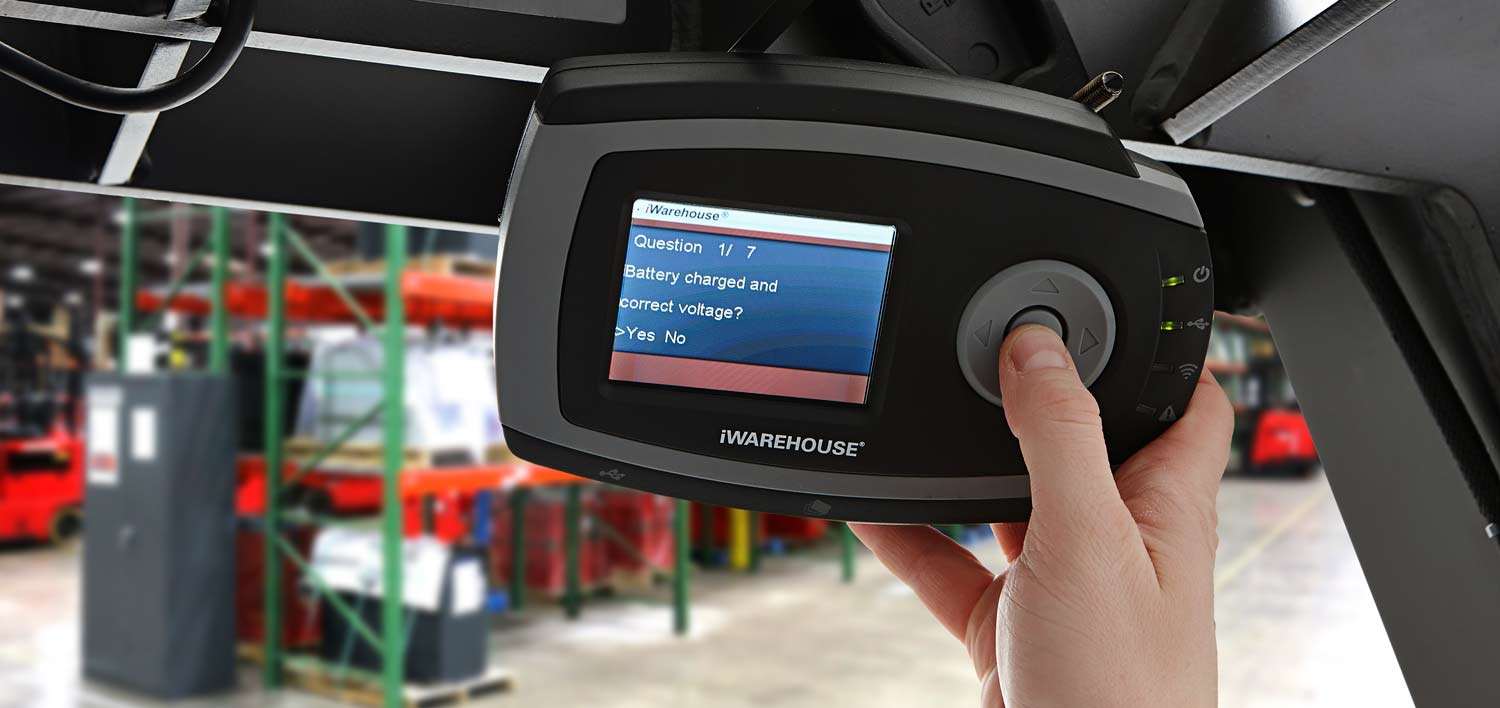 What are the benefits?
Aside from its flexibility and customizable features, iWAREHOUSE Evolution helps you:
Monitor operators and systems: Get vital analytics tools that let you promote operator accountability; monitor impacts and maintain records for compliance; and report on utilization metrics for your industrial vehicle fleet, operators, and batteries.


Implement a scalable solution: Because the platform adapts to your changing business needs (and allows you to activate only the features you want), you can continuously improve efficiency and productivity while identifying opportunities to reduce costs.


Grow your technology as your business grows: iWAREHOUSE Evolution takes the headache out of upgrading your existing systems, by making the transition to telematics as smooth and intuitive as possible. The platform can even grow to meet enterprise-level functions, like load sensing, task selection, and cellular communications.
Is this solution right for my warehouse?
Tell us about your operation, and we'll let you know how iWAREHOUSE Evolution could work for you. Start by getting in touch with a Carolina Handling Associate.
We can also discuss the cost of implementation and estimated savings, and options for training your staff to help the adoption process go smoothly.