​Improve Order Picking With Raymond's Pick2Pallet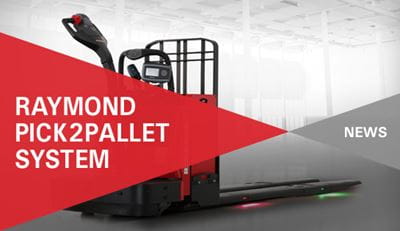 Looking to reduce picking errors and improve warehouse productivity in your operation?

We've got the solution: The Raymond Corporation's new, recently launched Pick2Pallet LED light system delivers better, more accurate A–B picking.
Listening to customer needs
Raymond developed the Pick2Pallet™ system in response to customer demand for an end-to-end warehouse solution that delivers better, more accurate A–B picking.
"Customers aren't just looking for new technology in products, they are looking for solutions that solve their unique business challenges and application needs," said Sue Rice, product manager of pallet trucks at The Raymond Corporation. "They are looking for a company that understands their needs and can partner with them."
"At Raymond, we work directly with our customers, seeing and understanding their pain points, allowing us to continuously improve and provide innovations that deliver results."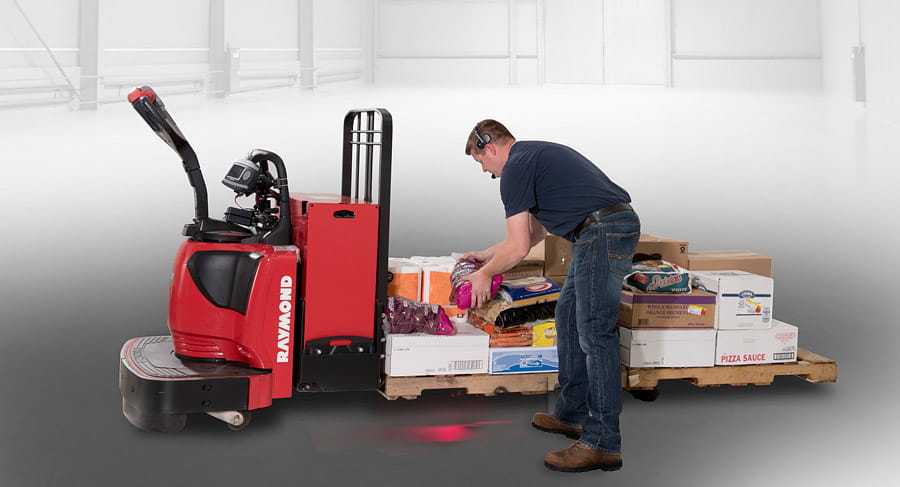 How it works
The patent-pending Pick2Pallet LED light system maximizes operator productivity with a two-pronged approach. It uses visual, colored-light cues that work in tandem with voice picking solutions to direct operators where to place picked product.
Customers are already seeing the benefits
Randy Fletcher, Raymond customer and senior vice president of operations at Associated Grocers in Baton Rouge, gave the Pick2Pallet system a trial run—and was impressed by the results.
"We were pleased to partner with Raymond as a field test site for this new concept," said Fletcher. "And the results were even better than we anticipated, with an average of 8 to 10% increase in productivity and 35% reduction in pick errors on jacks with the Pick2Pallet option versus those without."
"It's a simple concept with tremendous potential."
Find out how Pick2Pallet could increase your productivity
As your trusted Raymond dealer, we're here to help. Contact us to learn more about the Pick2Pallet LED light system, and how it could benefit your business.