Benefits Of Using The Radioshuttle Pallet Handling System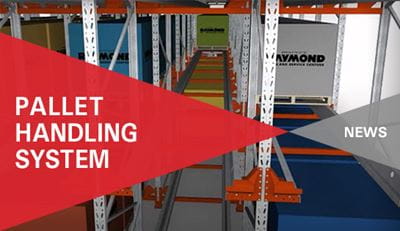 Do you struggle with order-picking accuracy and high labor costs in your warehouse?

A semi-automated, high-density storage and retrieval system—like the Raymond Radioshuttle™—might be the solution for your material handling needs.
What is a pallet handling system?
Pallet handling systems are computer-controlled, automated or semi-automated
storage and retrieval systems
. They maximize the pallet storage density of your warehouse space by reducing aisle width, and taking advantage of vertical space, too.
They also allow operators to work elsewhere while the system transports pallets, increasing the efficiency of both your warehouse and your people.
Is it right for my warehouse?
It depends on a variety of factors, like your product inventory size, storage methods, defining loads, how material is currently picked, how accurate your pick rate is, and current level of automation.

Pallet handling systems typically work best for material handling operations with redundancy and rapid picks. If your operation only selects loads a few times a day, this solution probably isn't the right fit for your warehouse.
What are the benefits?
Beyond increased storage, operational efficiency, and employee productivity, pallet handling systems also offer:
Optimal selectivity: Select loads at each level. Sections are managed independently of other levels and sections.
Reduced costs: More pallet storage in your existing warehouse means less need for external storage of pallets.
Minimized damage: Goods are less prone to damage since the internal movement of pallets is automated.
Increased safety: Because minimal manual labor is needed, employees are less likely to get a work-related injury.
Faster movement of goods: Your existing fleet of trucks and drivers can move more product because they don't need to move pallets, too.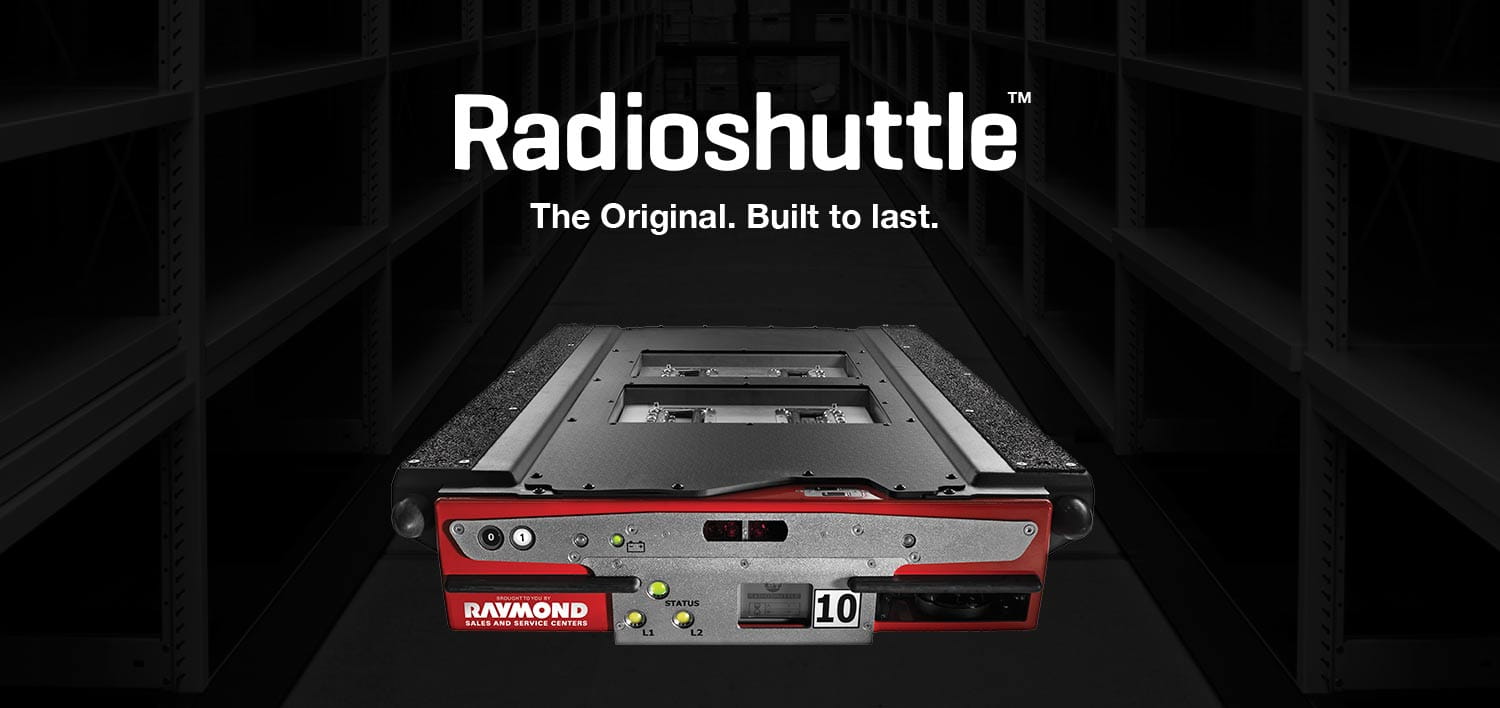 Why choose Raymond's Radioshuttle pallet handling system?
There isn't a much better reason: It's the original. Raymond invented this technology. The entire Radioshuttle pallet handing system design and construction is based on over 20 years of experience with the technology, which continually evolves to provide even greater durability and ease-of-use.

And the experience doesn't stop there. Radioshuttle has an unmatched track record and over 800 installations worldwide. In fact, Radioshuttle moves 60,000 pallets every hour of every day, all around the world.

Want to see if Raymond Radioshuttle is right for your warehouse? Contact us to learn more.