The Business Benefits of Good Lighting in the Warehouse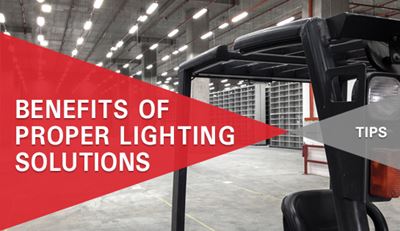 Does your operation have the right lighting? Is bad lighting affecting your bottom-line?

Learn why proper lighting is important, find tips for improving your current setup, and discover how you can boost safety while saving time and money.
Why proper lighting is important
There are two main reasons: safety and productivity. These should be your main drivers in choosing lighting for your warehouse.
According to the U.S. Department of Labor, the top accidents in warehouses are slips and falls. This results in a staggering 95 million lost workdays each year. Proper lighting is one of the best ways to reduce the risk of accidents.
Is your lighting up to the job?
Here are some questions to ask:
Are my loading dock areas well lit? Most loading dock areas benefit from overhead lighting, to provide general illumination. However, supplemental lighting can add another layer of safety and efficiency, by illuminating the inside of a trailer or container.


Can employees in shipping and receiving areas see clearly? Because these workers are constantly reading shipping documents, they need good quality lighting. Same goes for order pickers. Shielding provided by lenses, louvers, and other glare reducers is essential. Task lighting at individual workstations may also be helpful.


Are my storage areas lit in a way that's optimal for their layout? Open storage areas typically call for general area lighting that offers a balance of vertical and horizontal illumination. The closer your storage gets to the roof, the more lighting you'll need. Also, aisles generally require lighting dedicated to that layout, versus overall illumination.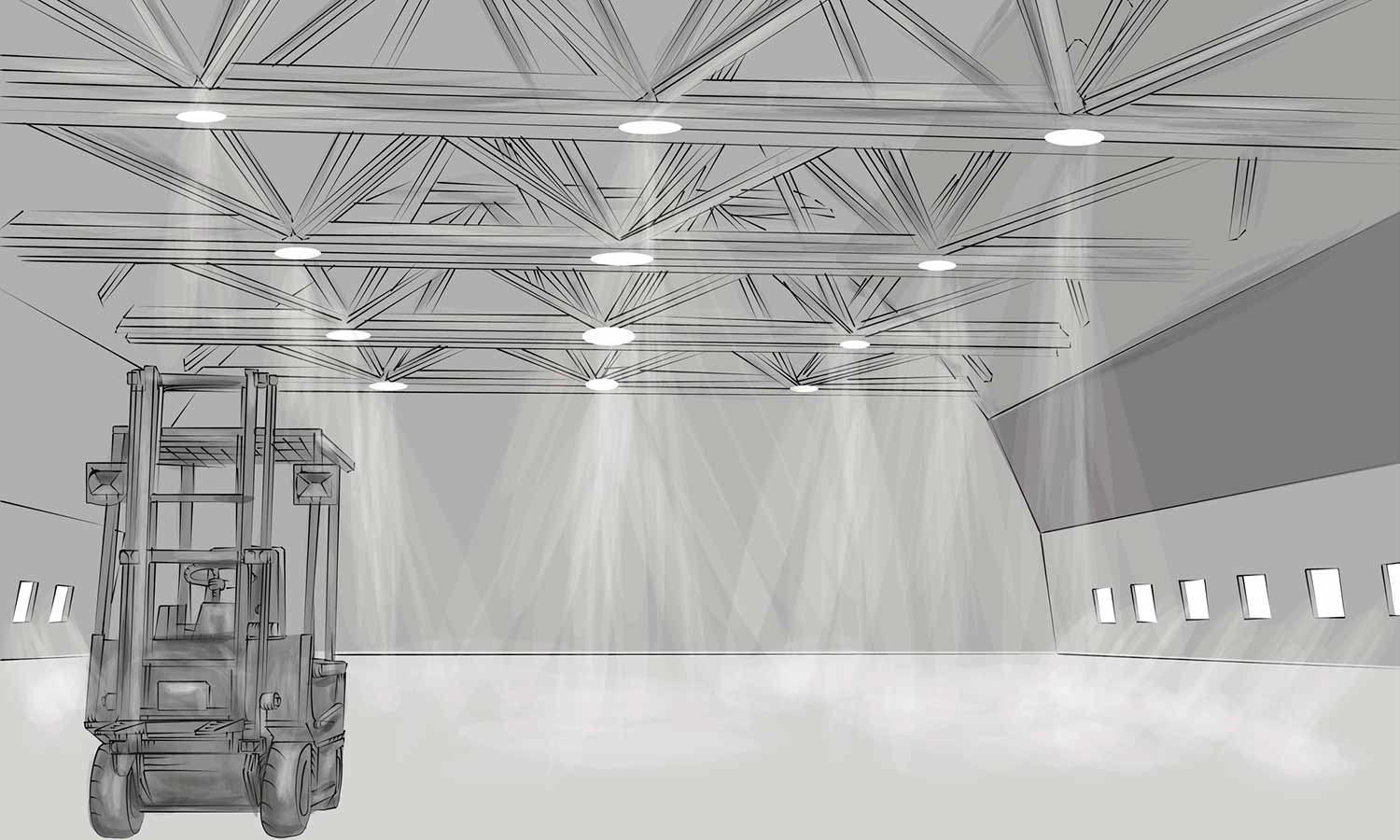 Best practices for warehouse lighting
The mostly commonly used sources of illumination are fluorescent and LED. Follow these tips to get guidance on the best lighting options and configurations for your warehouse:
Limit glare. LED lights are very popular and efficient, but they can have a spotlight effect, in addition to being extremely bright. Minimize the glare on your lights with reflectors, or purchase lights specifically designed to reduce glare.


Find the right fit. Because warehouses typically have high ceilings, it's important to choose the right type of fixture and the right level of illumination. Make sure your bulbs are bright enough to reach (and properly illuminate) the warehouse floor.


Consider color. You may not realize it, but light color affects things like contrast and clarity. Generally, natural light (or light that mimics it) provides the easiest environment for reading labels and identifying objects. Pay attention to the Color Rendering Index (CRI) of lighting. The higher the number, the more realistic the lighting. Aim for 85 or higher.


Invest in energy-saving options. While energy-saving options might be more expensive up front, they can often save you money in the long run. Stay efficient by adding automatic controls to your lighting to make sure lights get turned off or dimmed when not in use, or when natural lighting (e.g., from skylights) can do the job.


Choose the right supplier. Find a supplier who can not only educate you about your lighting options, but also provide the most efficient, high-quality products.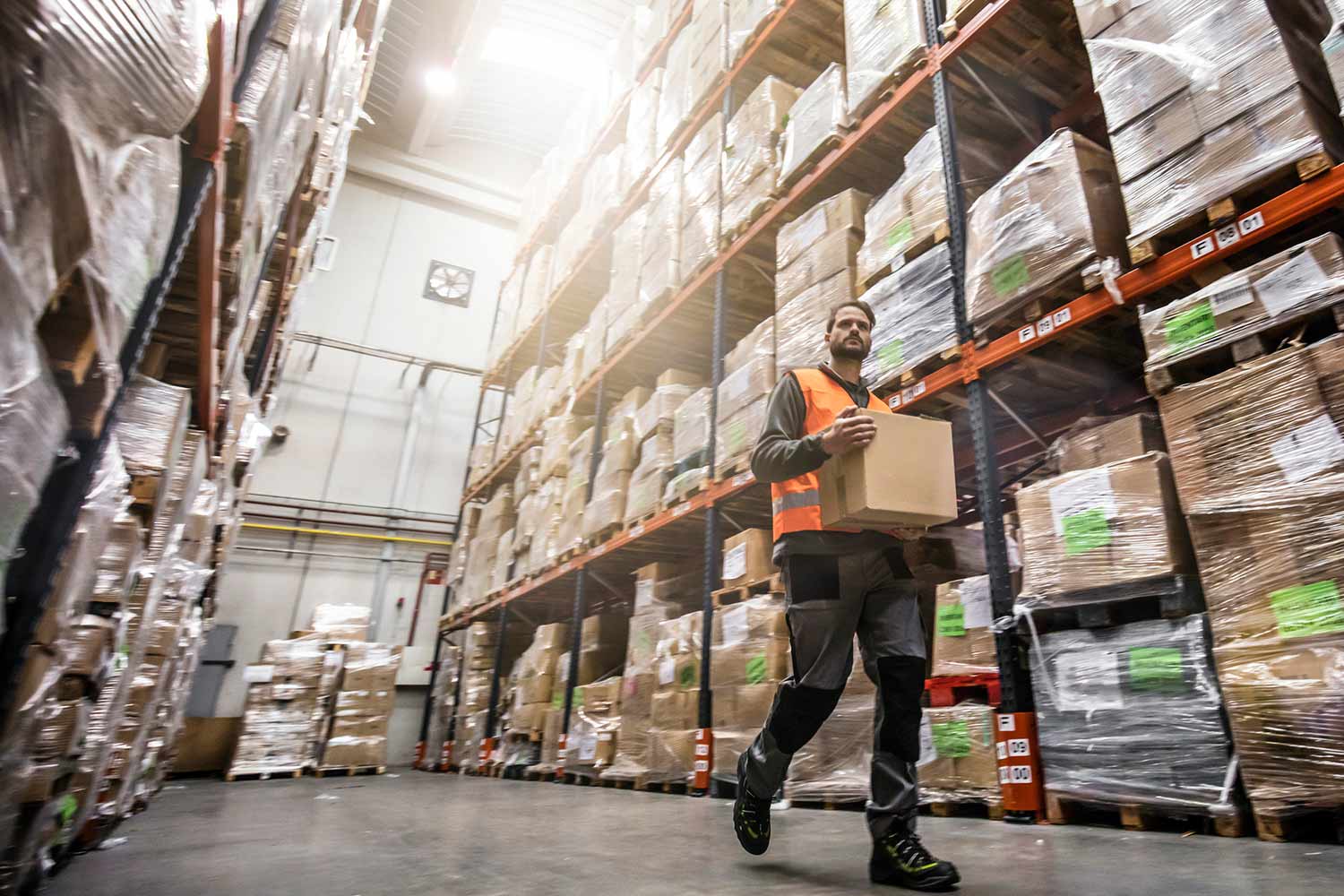 The benefits of better lighting
By improving safety, productivity, and efficiency, you'll likely gain another big benefit: Cost savings.
And case studies from our partner and industrial lighting manufacturer, Big Ass Solutions, prove it:
Brampton Brick is one of the largest brick manufacturers in North America. They replaced old metal-halide lights with about 300 Big Ass Light™ High Bay LEDs in their 400,000-square-foot facility. Because of the lights' durability and increased efficiency, the company expects to see energy savings of about $250,000 annually.


Inefficient metal-halide lights at the Dallas/Fort Forth hangar operated by American Airlines didn't put out enough light for the massive space, and required constant maintenance. The company also switched to Big Ass Light™ High Bay LED fixtures. Built to last for decades and withstand tough environments, the lights are expected to save $115,000 annually in energy costs.
Remember, it doesn't pay to skimp on quality. Invest in good lighting now, and you'll likely reap the rewards for years to come.
Explore your options
Carolina Handling is a certified partner of Big Ass Solutions, makers of Big Ass Fans and Big Ass Light products. We also offer other top-performing industrial lighting solutions from a host of quality suppliers and manufacturers. Take a look at some of what we offer (CLICK HERE TO VIEW), and then get in touch with a Carolina Handling Associate to discuss the right lighting options for your operation.