Carolina Handling Announces Leadership Promotions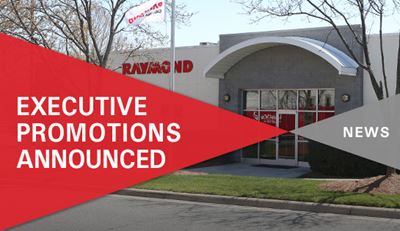 Carolina Handling Executive Committee makes exciting announcement of new promotions.

Mike Gainor to be Executive Vice President of Sales and Joe Perkins to be Vice President of Operations.
The Carolina Handling Executive Committee is proud to congratulate Mike Gainor on his promotion to Executive Vice President of Sales and Joe Perkins on his promotion to Vice President of Operations.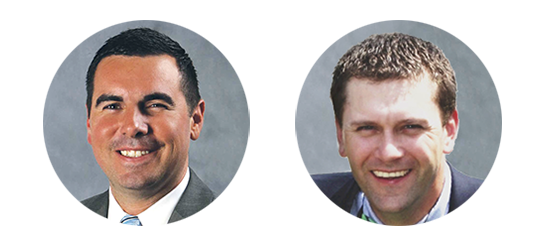 Continued Sales Excellence
Mike Gainor joined Carolina Handling in October 2010. Mike's extensive industry and sales experience have allowed continued growing and development for our Sales organization. As Executive Vice President of Sales Mike will continue, overseeing the execution of all aspects of Carolina Handling Sales and Parts related business. With Mike's continued leadership, work ethic and strong desire to win, we look forward to continued strong sales performance.
Under Mike's leadership, we look forward to having our Sales Force's continued execution at a high level. In addition, with Mike's leadership with the Parts Division, we continue to see success in streamlining our processes, Associate development and improvement in business initiatives. Mike continues to embody Carolina Handling's core principles of servant leadership and strong work ethic.
Optimized Operations
In addition to Joe's promotion, he is a newly appointed member of the Carolina Handling Executive Committee. As Vice President of Operations, Joe will oversee the entire Service and Warehouse Products and Solutions Operation for Carolina Handling. The Associates supporting these parts of our business operations continue to be successful in their day-to-day business execution. With Joe's leadership, we look forward to continued success.
Joe joined Carolina Handling in January 2012. Prior to beginning his career with Carolina Handling, Joe was a customer operating out of Eastern NC. Joe's career at Carolina Handling has spanned many different departments and business objectives. His success in each of these areas will continue to serve him in his new role. Joe's experience in operations as a Carolina Handling customer, his Sales experience, knowledge and success in Warehouse Products and Solutions, and most recently from the Service aspect of our operations allows Joe to have a well-rounded vision of our business execution needs. In addition, Joe's commitment to servant leadership makes him a highly effective leader in our organization.
Poised for Success
Carolina Handling continues to be a leader in the materials handling industry and within the Raymond Dealer Network. We are excited about how these organizational developments will continue to help our company thrive.