Carolina Handling Collects 610 Coats During Companywide Drive for One Warm Coat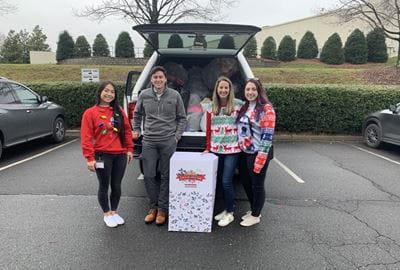 Carolina Handling, in conjunction with national nonprofit One Warm Coat, collected 610 coats for adults and children in need during a companywide drive held throughout the company's five-state footprint.
The economic crisis created by COVID-19 increased the demand for coats in most communities by an average of 50 percent as the U.S. poverty rate grew in 2020 for the first time in five years, studies show. One Warm Coat has supported more than 43,000 coat drives over the past 30 years, distributing 7.3 million free coats across the United States through a network of 1,400 nonprofit agencies.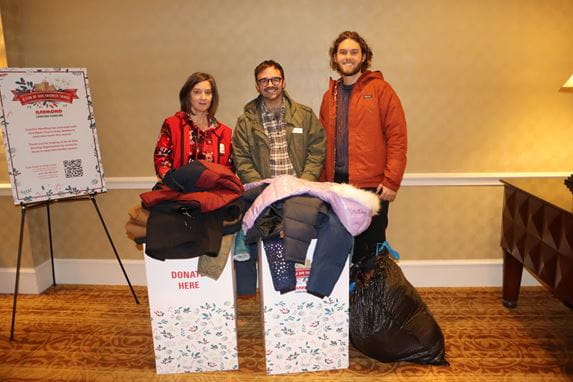 "Since our founding in 1966, Carolina Handling has been characterized by a culture of caring and service," said President & CEO Brent Hillabrand. "We know that many in the communities where we live and work are struggling to afford basic needs, with the winter months putting additional strain on many families. Carolina Handling is proud to partner with One Warm Coat to help those in need in our communities stay warm and healthy this season."
Coats collected by Carolina Handling were donated to WSOC's Steve's Coats in Charlotte NC, Greenville Rescue Mission in Greenville SC, Crisis Assistance Ministry in Columbia SC, Midtown Assistance Center in Atlanta GA, Bloom Our Youth of Alabama and Durham Rescue Mission in Durham NC.
ABOUT CAROLINA HANDLING
Founded in 1966, Carolina Handling is one of the Southeast's leading material handling solution providers and the exclusive Raymond Solutions and Support Center for North Carolina, South Carolina, Georgia, Alabama and Florida's Central time zone territory. The company provides lift trucks and automation solutions for warehouses and distribution centers, as well as parts, racking, storage, lighting and dock and door equipment.
In addition to its Charlotte, NC headquarters, Carolina Handling operates branch offices in Atlanta GA, Birmingham AL, Greensboro NC, Raleigh NC and Greenville SC, and an Equipment Distribution Center in Piedmont, SC. The company has 700 associates.
For more information, visit www.carolinahandling.com.