Carolina Handling Receives Prestigious MVP Industry Award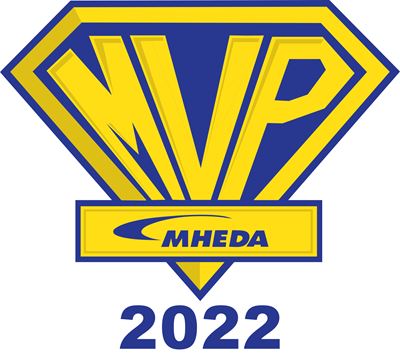 Carolina Handling has received the 2022 MVP (Most Valuable Partner) Award from the Material Handling Equipment Distributors Association (MHEDA) for its contributions to the industry, its associates and suppliers during 2021
CHARLOTTE, NC (February 16, 2022) – Carolina Handling has received the 2022 MVP (Most Valuable Partner) Award from the Material Handling Equipment Distributors Association (MHEDA) for its contributions to the industry, its associates and suppliers during 2021.
For the second year in a row, Carolina Handling has been recognized by the industry trade association for its excellence in customer service, supplier relationships, associate training and community involvement.
Carolina Handling met rigorous award criteria and is among less than 10 percent of MHEDA members to earn the award. MHEDA represents about 600 companies in the material handling equipment business.
"It always is an honor to be recognized by our industry, and receiving MHEDA's MVP award is particularly rewarding," said Brent Hillabrand, President and CEO of Carolina Handling. "This award is a testament to our daily commitment to continuous improvement and innovation that benefits our associates, customers, suppliers and communities."
Founded in 1966, Carolina Handling employs nearly 600 associates at its Charlotte, NC headquarters, offices in Atlanta, GA, Birmingham, AL, Greensboro, NC, Raleigh, NC and Greenville, SC, and its equipment distribution center in Piedmont, SC.
One of the Southeast's leading material handling solution providers, Carolina Handling is the exclusive Raymond Solutions and Support Center in the Southeast for North Carolina, South Carolina, Georgia, Alabama and Florida's Central time zone territory.
In 2021, Carolina Handling was named a Dealer of Distinction by The Raymond Corporation for the 30th consecutive year.