New opportunities emerge from pandemic, supply chain chaos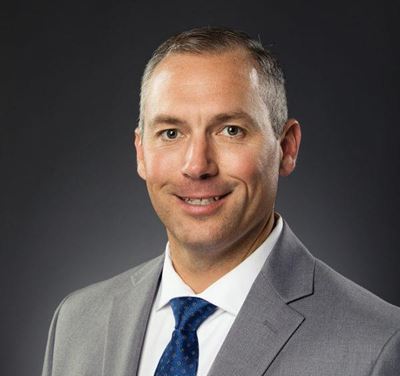 There's a 16th Century proverb that says, 'It's an ill wind that blows nobody any good.' While the ill wind of coronavirus and the subsequent supply chain crisis blew a lot of businesses off course, new opportunities have emerged to help companies cope with consumer demand and a lack of labor that is looking more permanent.
Shortages of raw materials and parts components have affected lead times throughout the material handling industry, causing many manufacturers to see their lead times extend in some cases beyond 100 weeks or more compared with a 16-week average in 2020. The war in Ukraine and surge of Covid in China also are delaying exports of key materials used to manufacture goods in the United States.
Logistics logjam creating new automation opportunities
But the logistics logjam is creating new sales and service opportunities for many of us in the material handling space as customers accelerate plans for implementing automated processes and equipment.
Automation already was happening, but the pandemic and ongoing labor shortage have accelerated the need for new types of solutions that support the global shift towards e-commerce driven distribution models.
Automation can cover everything from a simple conveyor to more complex systems that require integrated software and electronics. In addition to handling customers' lift truck needs, our company has begun operating in a more consultative manner, providing engineering and data driven solutions to help customers refine their processes and find solutions.
As long as there are full pallets of goods moving through the supply chain, the forklift always is going to be needed. The difference is the way that we utilize them now.
Need for more dense, efficient storage solutions
Many companies are seeking more dense and efficient storage solutions within their facilities. For example, narrow aisle equipment, automated retrieval systems, conveyor and VLMs (Vertical Lift Module) are a few of the ways that companies are trying to manage their footprints and maximize cube space within their facilities because square footage has become more expensive.
Better space utilization has opened the door for automated storage solutions such as Modula, a vertical storage and retrieval system that houses and delivers parts to a stationary operator. Its use reduces the need for shelving and creates time efficiency when picking pieces or small components.
When we talk about automated equipment – whether it's a conveyor or VLM – most of the companies that manufacture them have a limited number of trained technicians across the country to provide aftermarket support, so if equipment goes down, customers may be waiting several days. Servicing this type of equipment is another opportunity for a company like ours that can utilize the skills of 330 service technicians already in the field to provide product support and faster response times.
Robotics continuing to develop
Continued development of robotics applications for warehouses and distribution centers also is improving the material handling landscape.
While not in its infancy, robotics is not fully developed to the level of the forklift. There are a lot of technology improvements on the horizon for robotics used throughout manufacturing and distribution, including areas engaged in picking, packing, shipping and receiving.
Continuing growth in data solutions for fulfillment and distribution also is aiding the material handling industry. For example, we're at the tip of the iceberg with things like telematics. We are looking to continue to mesh telematics, labor management and other data driven solutions to contribute to our customers' needs to control costs and positively impact their bottom line. Providing insight into the availability and value behind the data within the warehouse is important.
Justin Benson is Vice President of the Intralogistics Solutions Group at Carolina Handling, the exclusive Raymond Solutions and Support Center in the Southeast for North Carolina, South Carolina, Georgia, Alabama and Florida's Central time zone territory. For more information, visit carolinahandling.com.