Supply chain constraints call for new approach to material handling equipment fleet management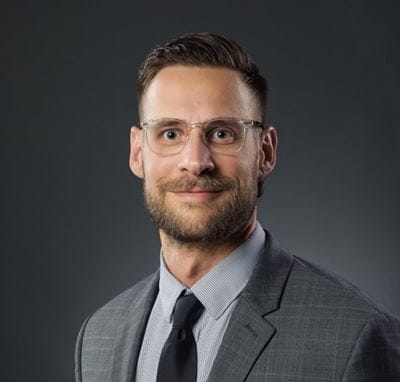 Written exclusively for Logistics and Transportation Review

By David Horak, Director of Fleet Services, Carolina Handling


The continuing demand for material handling solutions against the backdrop of a severely stressed supply chain has created the need for nontraditional problem solving and a new approach to the vendor-customer relationship.

It's no secret that shortages of raw materials and parts components have affected lead times throughout the material handling equipment industry, pushing lift truck deliveries many weeks beyond the 16-week average of 2020.
But there has never been a better time to rethink our method of material handling equipment fleet management and to offer complementing automation solutions as a standard approach to support the global shift toward e-commerce-driven distribution models. Companies that once represented little more than a piece of paper with pricing on it are transitioning into fleet management specialists serving in consultancy roles.
Offering integrated solutions
As long as there are full pallets of goods moving through the supply chain, the forklift always will be needed. The difference in today's material handling environment is the way it can be utilized in conjunction with automated technologies.
Adding an Intralogistics Solutions Group with the ability to recognize and design optimization opportunities within manufacturing facilities and warehouse and distribution centers was a natural next step for Carolina Handling. As a consultancy partner, our systems engineers are making recommendations on integrated solutions that help address issues such as ongoing labor shortages and the need for better space utilization.
Fleet analysis
Finding ways for customers to continue to use the equipment they have while awaiting new units or the installation of automated technology is a primary responsibility of today's forklift fleet management specialists.
Thinking strategically in an environment where people are typically more tactical, our fleet asset specialists are assisting customers with options such as enhanced maintenance programs, alternative equipment and workflow optimization.
Additionally, we're utilizing maintenance reports and data from tools such as iWAREHOUSE® to make recommendations on rotating equipment to balance unit usage hours and reduce cost per hour.
Flexible financing options
Replacing the traditional lease with standard terms and conditions with more flexible financing options is another way we're addressing supply chain constraints. And by placing ourselves in the position of a financial partner, customers can avoid working through a third-party lender.
We also provide customers with practical and economical ways to supplement their current fleet with used lift trucks and forklift rentals. Additionally, Carolina Handling offers enterprise solutions that provide larger operations the equipment needed without the risk and depreciation involved with ownership.
Proactive vs. reactive
In today's supply chain environment, customers must be much more forward looking. That can be a tall order, especially in a 3PL environment where purchase decisions are being made today for business operations that may change in the months and years to come, or for a relationship that may or may not endure.
Equipment providers, too, must become more proactive. Already with the largest rental fleet of narrow aisle lift trucks in the Southeast, Carolina Handling continues to bolster its rental fleet to ensure the ability to provide equipment when customers need it.
Partnering with a company that can help develop a long-term strategy, forecast obstacles and make recommendations on how to overcome them is important. Finding solutions that create customer confidence in decision-making today for things unforeseen months down the road has become our priority.
###
David Horak is Director of Fleet Services at Carolina Handling, LLC, the exclusive Raymond Solutions and Support Center in the Southeast for North Carolina, South Carolina, Georgia, Alabama and Florida's Central time zone. A native of Lake Wylie, SC, Horak joined Carolina Handling in 2014 as Fleet Asset Supervisor and has served as Renewed Equipment Manager, Rental Manager and Corporate Fleet Services Manager.