Carolina Handling Named a RepVue Top Sales Organization for Second Half of 2023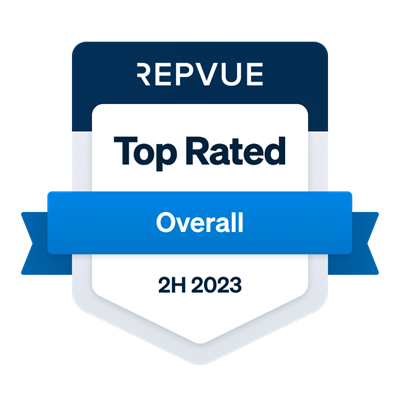 Carolina Handling has been named a Top Overall Sales Organization by RepVue, receiving seven total Reppy Awards for the second half of 2023.
An online platform for B2B sales professionals, RepVue collects data each year from almost 20,000 users about culture, overall employee experience and more. Companies that secure a place in the Top 20 for their category or the Top 5 in a metro area become eligible to receive Reppys.
Carolina Handling was recognized as the Top Overall Sales organization, and the Top Overall for Professional Development, Incentive Comp Structure and mid-sized companies. It also was named a Top 20 organization for Culture & Leadership, Product-Market Fit and Inbound Lead/Opportunity Flow.
"This recognition is a testament to an innovative company with a customer-centric approach," said Carolina Handling Sales Manager Scott Smith. "There is tremendous opportunity for career growth and success here."
The exclusive provider of Raymond lift trucks in the Carolinas, Georgia, Alabama and the panhandle of Florida, Carolina Handling continues to build a strong reputation as an integrated, automation solutions provider as customers adjust their supply chain strategies to address continuing labor shortages and consumer demand for faster shipping.
ABOUT CAROLINA HANDLING
Founded in 1966, Carolina Handling is one of the Southeast's leading material handling solution providers and the exclusive Raymond Solutions and Support Center for North Carolina, South Carolina, Georgia, Alabama and Florida's Central time zone territory. The company provides lift trucks and automation solutions for warehouses and distribution centers, as well as parts, racking, storage, lighting and dock and door equipment.
Headquartered in Charlotte, NC, Carolina Handling operates branch offices in Atlanta, GA, Birmingham, AL, Greensboro, NC, Raleigh, NC and Greenville SC, and an Equipment Distribution Center in Piedmont, SC. The company has more than 750 associates. For more information, visit carolinahandling.com.