Carolina Handlings Opens New Metro Atlanta Facility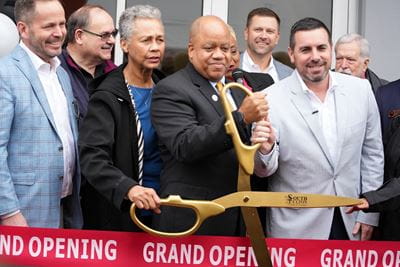 CHARLOTTE, NC (February 7, 2023) – Carolina Handling, the exclusive Raymond Solutions and Support Center for Georgia, North Carolina, South Carolina, Alabama and Florida's central time zone, marked the opening of its new 82,508-square-foot facility in Fairburn, Georgia with a Feb. 2 ribbon-cutting celebration attended by associates, elected officials and area businesspeople.
The new building at 92 Howell Avenue in Fairburn Business Center positions Carolina Handling to better serve the metro Atlanta area where many of its customers are located and strengthen support for more than 100 technicians who are part of the company's Georgia service team.
The new Fairburn facility is more than double the size of Carolina Handling's former Tucker, Georgia location where the Charlotte-based company has operated an Atlanta branch for almost 40 years. The new facility in South Fulton County features much larger warehouse and shop space, and state-of-the-art training and meeting space, according to Mike Gainor, executive vice president of sales.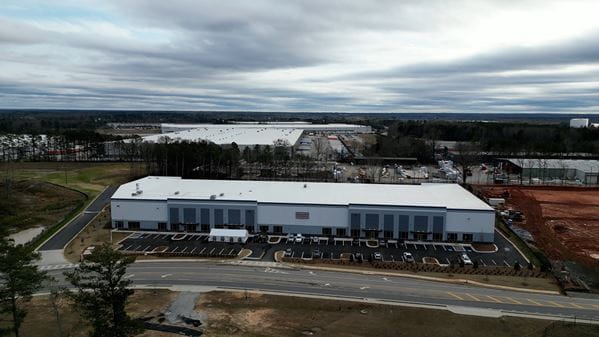 "Fairburn will be a distribution hub for us in the southern part of our territory," Gainor said. "Here, we'll be able to bring equipment in, prep it, get it staged and out the door to our customers in Alabama, Georgia and Florida. It will streamline our logistics process moving forward."
The new Fairburn facility also places Carolina Handling at the center of one of the fastest growing industrial areas in the Southeast.
"Finding a location that was right off Interstate 85, close to Hartsfield-Jackson Atlanta International Airport and in proximity to hundreds of our customers was very important," Gainor said. "Once we found this area in Fairburn, we knew this was the right spot for us."
A Raymond Dealer of Distinction for 31 consecutive years, Carolina Handling was recognized in 2021 for Best Service Performance among all dealers in The Raymond Corporation network. In addition to lift truck solutions, the company offers design, engineering and implementation of automation solutions to help customers achieve more space, speed, safety and efficiency with integrated technologies.
ABOUT CAROLINA HANDLING
Founded in 1966, Carolina Handling is one of the Southeast's leading material handling solution providers and the exclusive Raymond Solutions and Support Center for North Carolina, South Carolina, Georgia, Alabama and Florida's Central time zone territory. The company provides lift trucks and automation solutions for warehouses and distribution centers, as well as parts, racking, storage, lighting and dock and door equipment.
Headquartered in Charlotte, NC, Carolina Handling operates branch offices in Atlanta, GA, Birmingham, AL, Greensboro, NC, Raleigh, NC and Greenville SC, and an Equipment Distribution Center in Piedmont, SC. The company has more than 700 associates. For more information, visit www.carolinahandling.com.