Carolina Handling's Patriotic Pallet Project Wins Mercury Excellence Award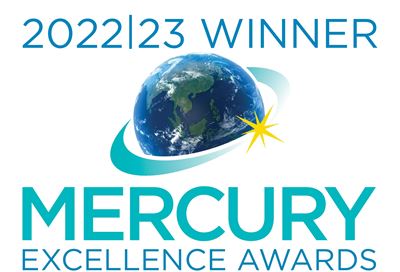 CHARLOTTTE, NC (February 21, 2023) – Carolina Handling has received a Mercury Excellence Award for The Patriotic Pallet Project, a record-setting event that created the world's largest pallet painting. The silver Mercury Award was given in the Special Project category and was awarded for The Patriotic Pallet Project video released on Veterans Day 2022. To date, the three-minute video has received more than 200,000 online views.
Held annually, the International Mercury Awards honor the best in public relations, public affairs and corporate communications. Presented by MerComm, Inc., the world's only independent awards organization dedicated to defining the standards of excellence in the communications fields, the 2022-23 Mercury Awards received more than 400 entries from 14 countries. Only the top 30 percent scoring entries placed high enough to win a gold, silver or bronze award.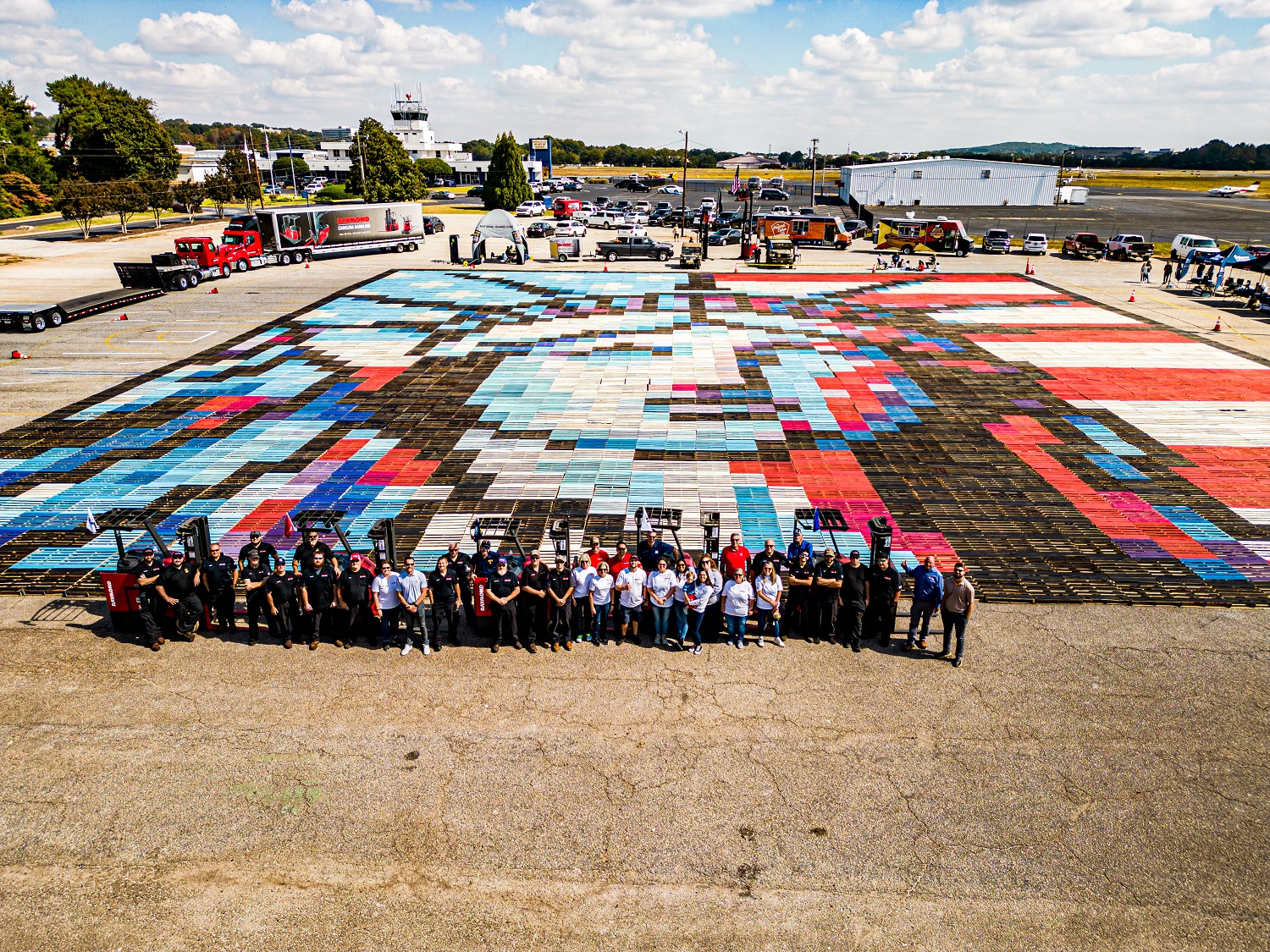 "The Patriotic Pallet Project was a passion project for Carolina Handling and our pallet partner, 48Forty Solutions, to honor and thank veterans employed by our organizations and in our service areas," said Carolina Handling Director of Marketing Donna Waldrep. "To win what is considered to be the most prestigious prize in public relations makes the project even more special and brings added recognition to the service and sacrifice of our veterans and active-duty military."
Held at Greenville Downtown Airport in Greenville, South Carolina, The Patriotic Pallet Project featured 2,500 wooden pallets painted 16 different colors and placed in a grid like pattern to reveal a 26,235-square-foot portrait of Lady Liberty. Five Carolina Handling associates, representing the five branches of the military in which they served, used Raymond lift trucks to deliver and form the colorful pallets into the awe-inspiring image. Pallet painting, stack building and four-hour assembly were captured in the behind-the-scenes video that received the Mercury Award. Go HERE to view the video.
ABOUT CAROLINA HANDLING
Founded in 1966, Carolina Handling is one of the Southeast's leading material handling solution providers and the exclusive Raymond Solutions and Support Center for North Carolina, South Carolina, Georgia, Alabama and Florida's Central time zone territory. The company provides lift trucks and automation solutions for warehouses and distribution centers, as well as parts, racking, storage, lighting and dock and door equipment.
Headquartered in Charlotte, NC, Carolina Handling operates branch offices in Atlanta, GA, Birmingham, AL, Greensboro, NC, Raleigh, NC and Greenville SC, and an Equipment Distribution Center in Piedmont, SC. The company has more than 700 associates. For more information, visit www.carolinahandling.com.