Pursuing Partnerships vs. Products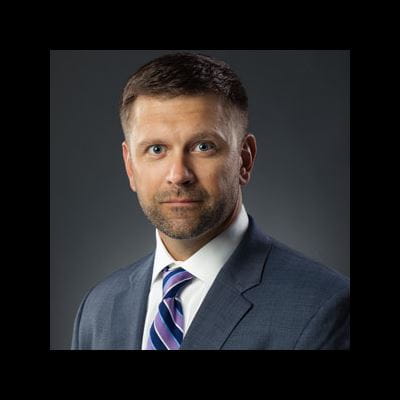 By Joe Perkins, Executive Vice President-Operations, Carolina Handling LLC.

For the last few years, conversations with our customers have covered issues such as narrowing aisles for better space utilization and adding automation solutions to reduce error rates and improve throughput. But it wasn't until COVID-19 exposed vulnerabilities in the economy that many of our customers began to truly hear us.
Until recently, customer response to automation solutions largely was that it was an unbudgeted expense. The reality of today is that it's in the budget, but it's allocated as labor or a lease payment or another line item. Customers that previously felt no urgency to implement automation and integrated solutions realize that now is the time to invest.
Consistent with our experience, a recent industry survey showed that 76 percent of respondents said automation has been the focus of their capital investment discussions over the last three years, and 54 percent said they are investing right now in automation solutions.
Accelerated consumer migration to online and on-demand buying, bulging warehouses, labor shortages and wage expansions all are fueling the serious discussions we now are having with customers about how they can best manage throughput and preserve pricing. Manufacturers and distributors are ready to be proactive in the face of an unprecedented, unpredictable marketplace, and they are looking for partners, not product sellers, to help them make informed decisions.
Most of our customers still are dealing with high inventory levels from COVID when they were overbuying to make certain they could meet consumer demand. We saw that diminish some during the holidays, but many of our retail customers still have large inventories and are searching for additional space to house it.
And for all the headlines about inflation, consumer behavior really hasn't changed. They may be buying less but they still want to receive their purchases within the next two hours or no later than the next day. And while news that the U.S. economy added 517,000 jobs in January is welcomed in many parts of the country, most of our customers throughout the Southeast continue trying to manage severe labor shortages.
All of this points to changing customer needs and evolving mindsets. As a result, Carolina Handling continues its evolution from a Raymond lift truck dealer into an intralogistics solutions partner. Today, we not only offer innovative lift truck solutions and service, but also consulting, design, engineering and automation expertise, all in one place.
Being solutions-centric rather than product-centric is the best way to help our customers. By asking the right questions and listening actively and objectively to the answers, we can make the right recommendations to drive efficiency and profitability. By serving as a material handling partner, we are creating customer confidence that leads to a consultancy relationship rather than a sales-driven one.
With two-thirds of our workforce comprised of service technicians, we have ongoing opportunities to deliver the level of customer service that leads to trusted partnerships. We provide associates with the training, continuing education and equipment necessary to do the job, then give them the autonomy to take care of the customer.
We also are fortunate to observe worldclass operations wherever we go, with a front-row seat to operational trends in manufacturing and distribution, and industry best practices.
Being a partner rather than a seller of products means that we stay informed about marketplace challenges such as consumer buying behavior and expectations for delivery. We've learned valuable lessons from COVID and other recent supply chain disruptions, with our success now based on partnerships versus products.