FSM Training Provides Career Path for Associates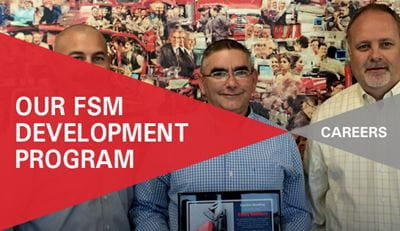 Our Field Service Managers (FSM) on-the-job training program is just one of the ways we're helping Carolina Handling Associates stay at the top of their game.

We provide a path to career advancement for people with their eyes on the prize.
About the FSM program
Our Associates are some of the best around. And as the demands of our industry continue to evolve, we want to make sure they have the knowledge and skills needed to keep up with—and stay ahead of—what's next.
Our management team, specifically our Field Service Managers, plays a key role in helping Carolina Handling remain an industry leader. So we identified the core skills, traits, and responsibilities needed to succeed in the FSM role, and created a customized, structured, on-the-job training program.
How it works
The program features four specific sets of skill set checklists, with increasing levels of knowledge and competency, that Associates must complete over a two-year term.
Associates must also build a professional network both inside and outside of our organization. These new contacts round out a complete training program to help managers be successful in their new roles.
After completing our training program, Associates can continue their education through
Wayne Community College
. Carolina Handling has partnered with the college to develop a two-year program for our FSMs focusing on subjects specific to our industry and their roles. All classes are online, and result in an Associate Degree upon completion.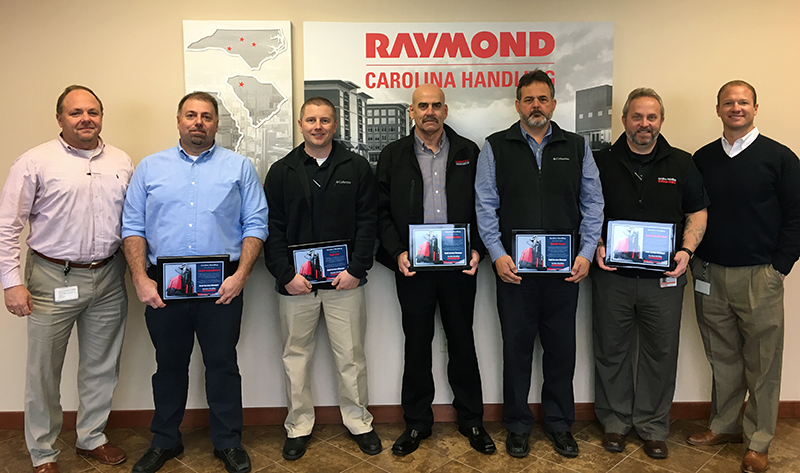 Continual evaluation
To make sure our FSM program is effective, we hold quarterly skill set panel reviews with the service management group. We also hold an annual skill set panel review, which includes regional managers from across the company. This provides perspective and input from areas other than service, and helps us continually grow and improve the program.
What our graduates have to say
We officially launched the Carolina Handling FSM development program on January 1, 2013. We celebrated our first graduating class in January 2015, and our second graduating class in April 2015.
The benefits have been many. Says one of our graduates, "Understanding the views of other departments, I am now able to coach our Associates on not just the need to do something, but why we have to do things a certain way and the impact it has on others."
Says another, "This program reinvigorated me and gave me focus on my personal growth and development."

Interested in joining the Carolina Handling team?
Check out our current career opportunities
.