Best Practices for Choosing and Replacing Forklift Tires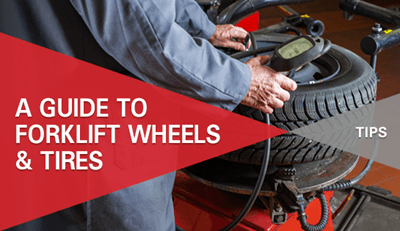 Like any piece of equipment in your warehouse, forklifts need regular maintenance to perform at their best.

A key part of performance is ensuring you're using the right tires—and knowing when to replace them.
Choosing the right tires
Forklifts operate in all kinds of warehouse environments—and one type of forklift tire does not fit all. Using the right kind of tire will help improve the productivity and efficiency of your equipment, and provide a safer, more comfortable ride for your operators.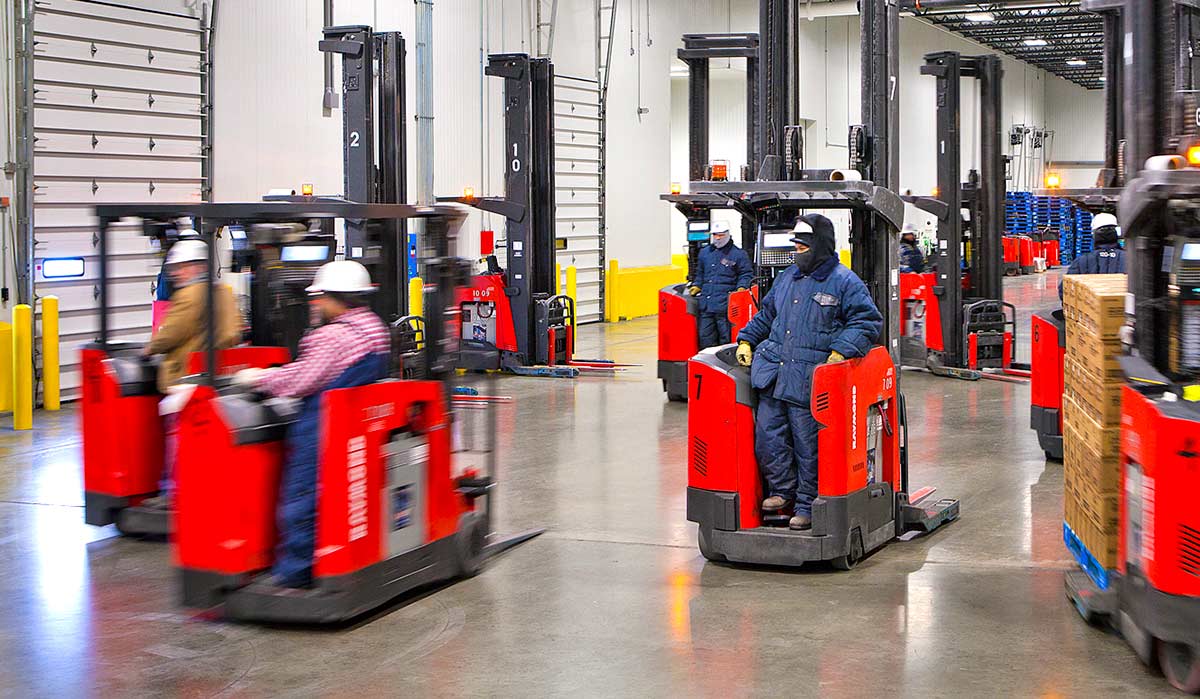 Not sure what the right type of tire is for your environment(s)? Here's some guidance on choosing rubber tires:
Tire type: Smooth
Good for: Increased traction on smooth surfaces


Tire type: Lugged
Good for: Greater cushioned ride on rougher surfaces; cold storage areas


Tire type: Traction
Good for: Increased traction and stability on wet or dry floors


Tire type: Siped
Good for: Wet floors and cold storage areas


Tire type: Diamond-grooved
Good for: Wet floors and freezer areas


Polyurethane tires are an option, too. Raymond sells both rubber and poly tires. As an exclusive Raymond service center,
Carolina Handling can help you determine the right type of forklift tires for your facility and equipment
.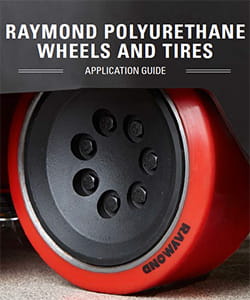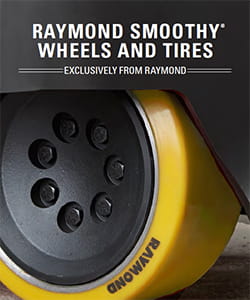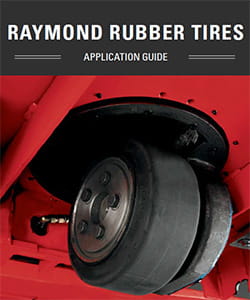 When's the right time to replace?
A recent study of 200,000 industrial tires found that 85% of resilient forklift tires are replaced with more than 25% of tire life remaining. That not only leads to overspending (because you're buying new tires more often than you need to), but also lost productivity on more-frequent-than-necessary or unscheduled tire change outs.
So how do you know when it's really time to replace your forklift tires? (Hint: It doesn't involve sticking a penny in the treads.) Here's what to look for:
Tires worn over the wear line. Forklift tires have a wear line, often called the 50% wear line. When the wear on your tires reaches that line, it's time to replace.


Chunking. If pieces or chunks of your forklift tires are falling off, that's typically a sign that you need to replace them.


Tearing. Similar to chunking, if your tires are tearing off in spots, they need to be replaced.


Flat spots. Tires should be round. If they're flat in any place, you should replace them.
Leave the maintenance to us
Carolina Handling's Fleet Service and Fleet Management programs can meet all the equipment maintenance needs of your warehouse—including tires.
Our certified technicians inspect tires during all routine maintenance, to help reduce waste and lower the possibility of tire-related accidents or damage. Contact us to learn more.