An Introduction to the Toyota Production System (TPS)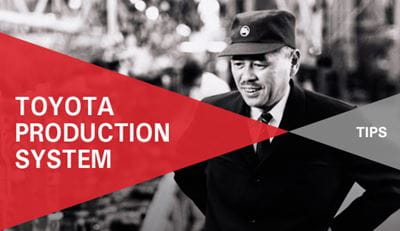 The Toyota Production System (TPS) is a philosophy that embodies a culture of continuous improvement.

Learn more about TPS, and how we're using it to provide you with the best, most efficient products and service possible.
What is TPS?
The Toyota Production System promotes a manufacturing culture of continuous improvement, by setting standards aimed at eliminating waste. It encourages the participation of all employees, so improvements are made across the organization.

Toyota founder Sakichi Toyoda (pictured below) developed the system's first concepts back in 1902, and has evolved over time into the philosophy that exists today. Taiichi Ohno (pictured above), February 29, 1912 – May 28, 1990, is considered to be the father of the Toyota Production System, which became Lean Manufacturing in the U.S. He devised the seven wastes (or muda in Japanese) as part of this system.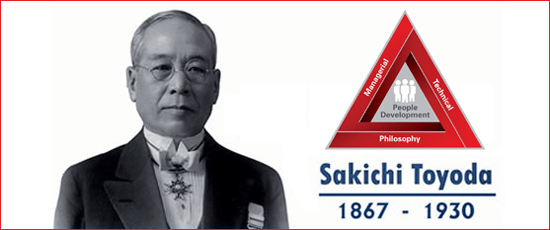 How does it work?
Based on concepts unique to Toyota as well as more traditional sources, the TPS system includes two primary pillars:

Just-In-Time: Produce and deliver the right parts, in the right amount, at the right time using the minimum necessary resources. It's meant to prevent overproduction of inventory by quickly exposing production problems.


Jidoka: Build in quality at the process level, while enabling the separation of person and machine in work environments. Essentially, it's automation with a human touch.
As a whole, it helps measure performance across five areas: Safety, Quality, Cost, Delivery, and Morale.
Why we use TPS at Carolina Handling
The Raymond Corporation began an initiative to help dealers, of which we are the exclusive in the Southeast, learn and implement the principles and philosophies of TPS.

We're focused on giving our customers the best service possible, and TPS helps us ensure that happens. By setting standards and processes—and making small, continuous improvements (called "kaizens")—we're able to evolve and grow.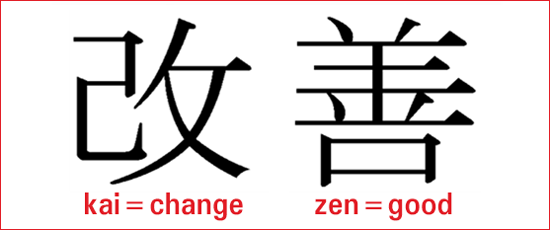 TPS in action
The system empowers all of our employees to be on the lookout for ways to do things better. For example:
Members of our Parts Team noticed that while delivery truck drivers waited for their truck to be unloaded, they would often ask for directions to the bathroom. This interruption in work took at least 2 minutes a day, every day. Team members suggested adding signs to direct people to the bathroom—eliminating an estimated 8 hours and 40 minutes of wasted time annually!
"Stop and Fix the Process" is a tenet of Jidoka. When one of our techs wanted an easier way to touch up paint on rental units that had decals, he came up with a new, quicker solution. He custom-cut magnets to cover the decals, making the painting process much quicker. Most improvements are small, but over time, can make a big difference.
Interested in working for a company that is all about continuous improvement? Check out the available career opportunities on our Careers page. And keep checking our blog for more information on TPS and how we're using it to better ourselves and the work we do for our customers.